Full featured, easy-to-use software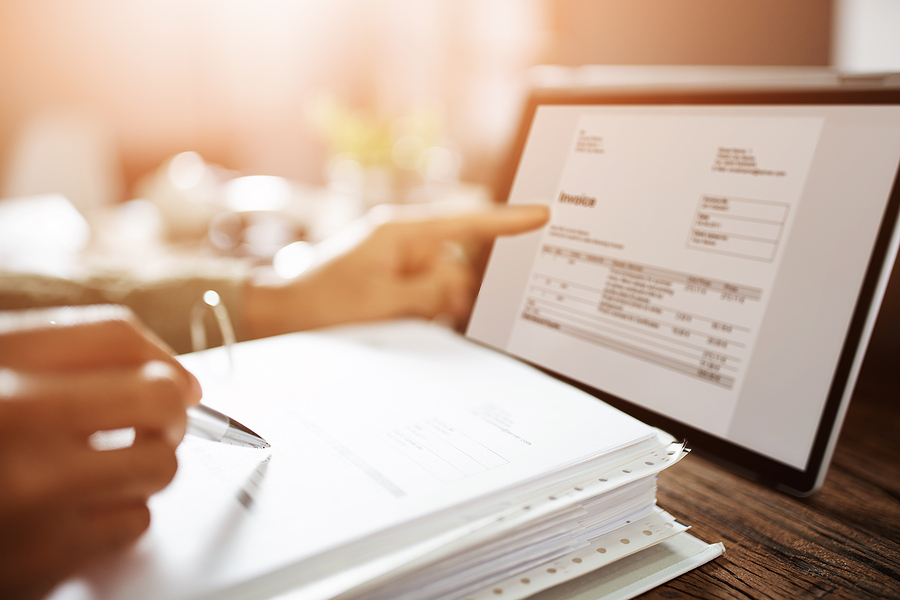 CBS (The Checkbook Solution) computerizes checkwriting and recording functions – so you always know your checking account balance. Any time you need to, you can sort and view your accounting information the way you want it: by vendor, date, or account number.
So answers for those important daily business decisions are available in just a few keystrokes. Best of all, CBS comes with something other software doesn't offer you: US – CBS works seamlessly with the computer system we use to process your data and prepare statements. We set you up with CBS and provide support. You don't need an accounting degree or extensive computer training to start using CBS right away. If you have a software or accounting question, you can count on us to be there to help.
How CBS works….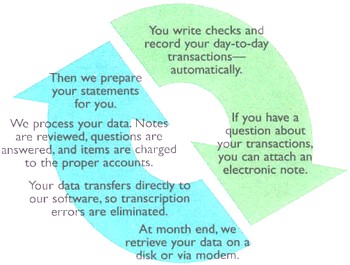 CBS/Basic
Start with CBS/Basic to automate check writing and record-keeping. You always know your cash position and have the information you need for daily business.
CBS/Payroll
Automate the ongoing, time-consuming task of calculating and printing payroll checks for your employees.
CBS/Accounts Payable
Track what you've paid to vendors and know what you owe, to stay on top of cash flow. Take advantage of early-payment discounts, avoid late payment penalties.
CBS/Accounts Receivable
Bill your customers regularly, and know what they owe, when payments are expected, and what accounts are past due at all times.
To get started with CBS, just give us a call. We'll discuss your computer needs and the appropriate CBS setup for you. When you decide, we'll install your programs and support you as you use them.